Key Money Moments: 4 Times You Should Talk to a Pro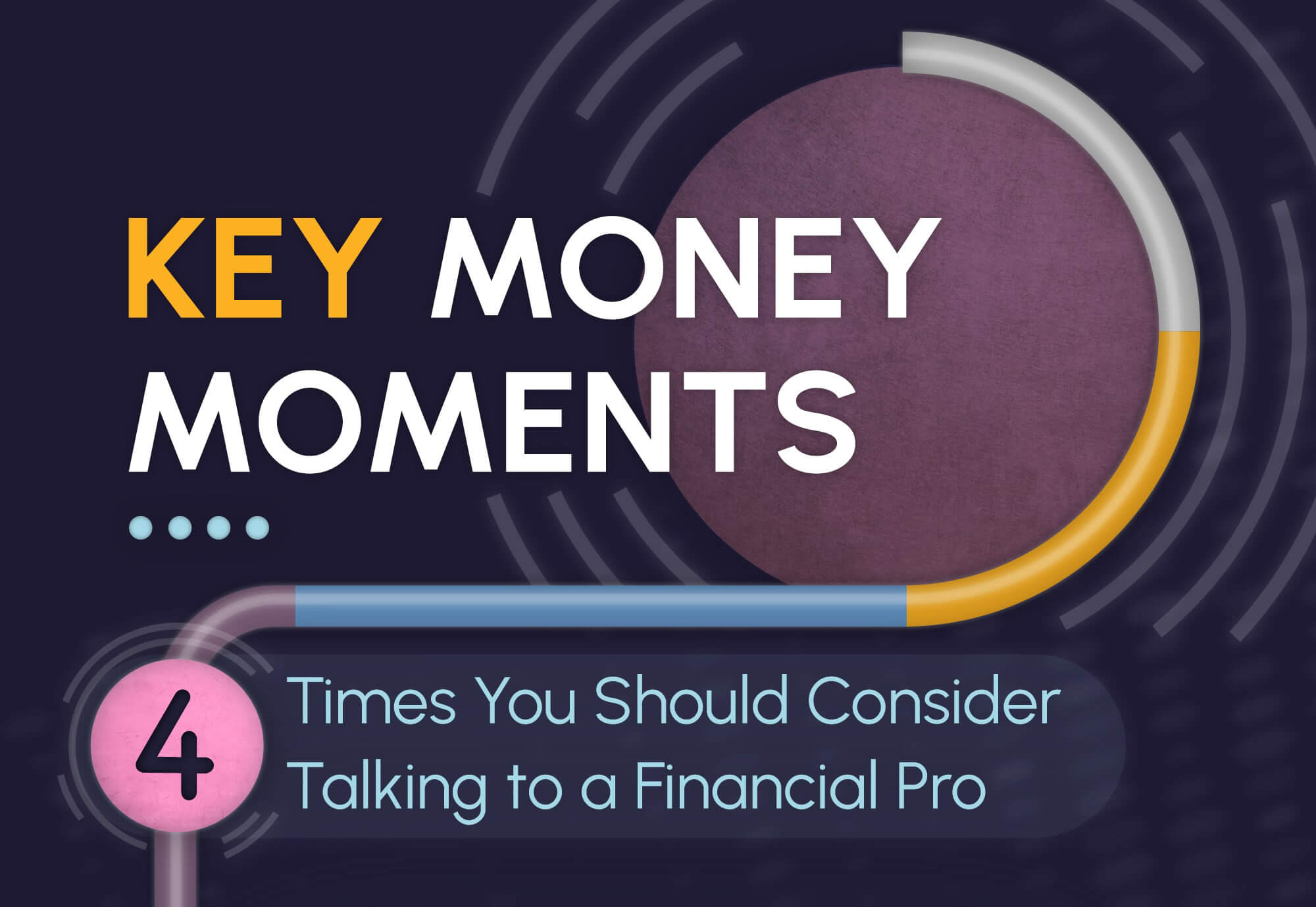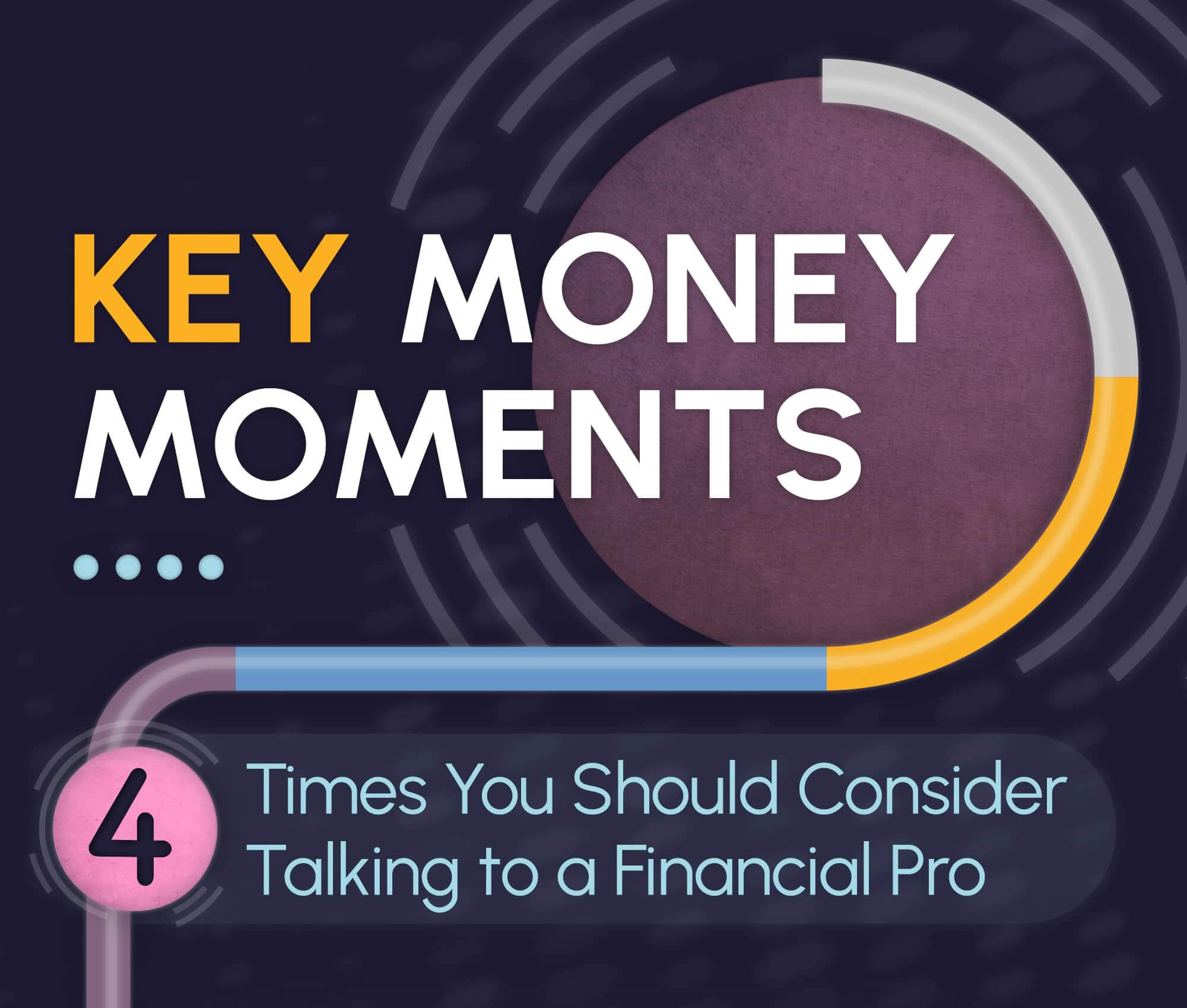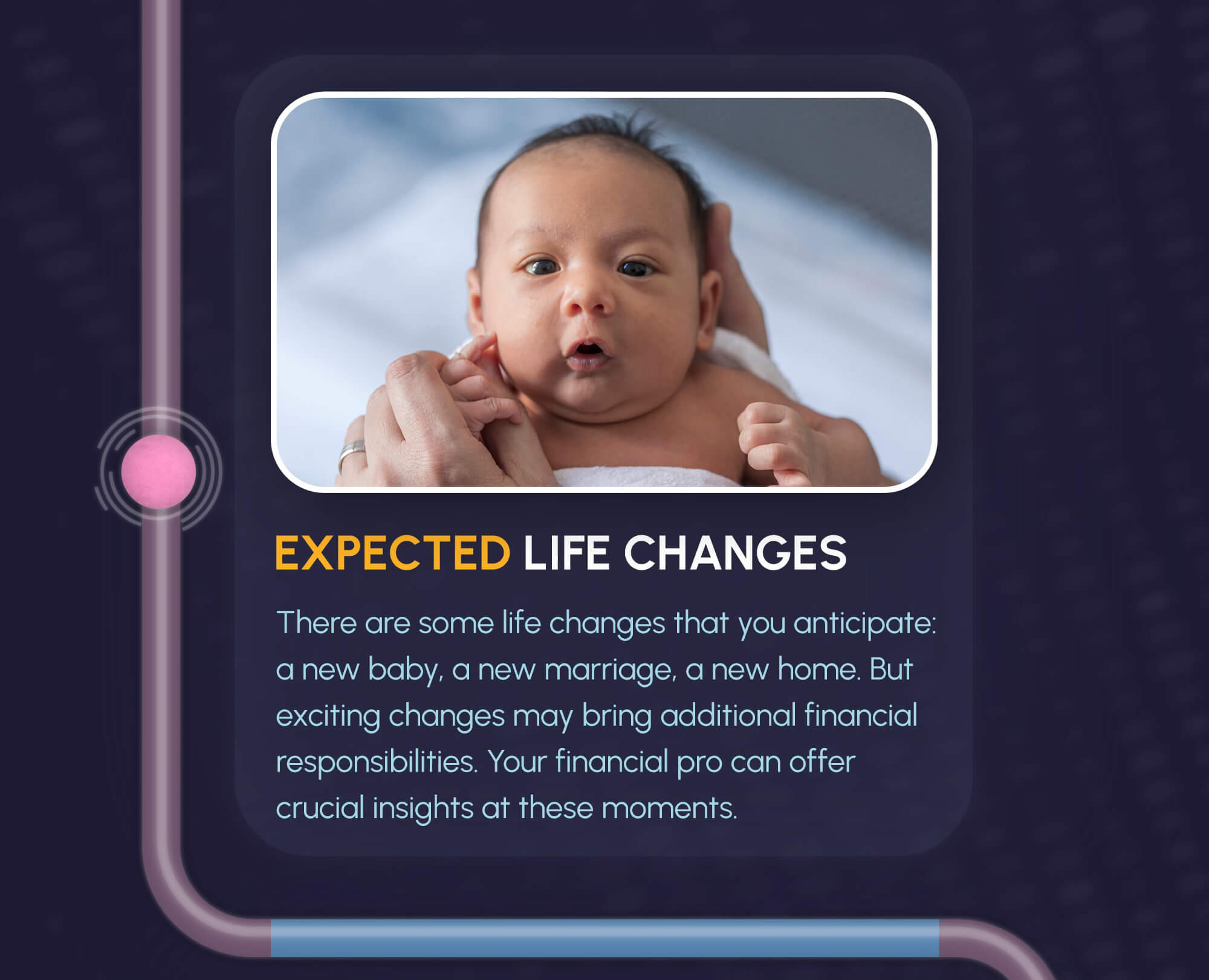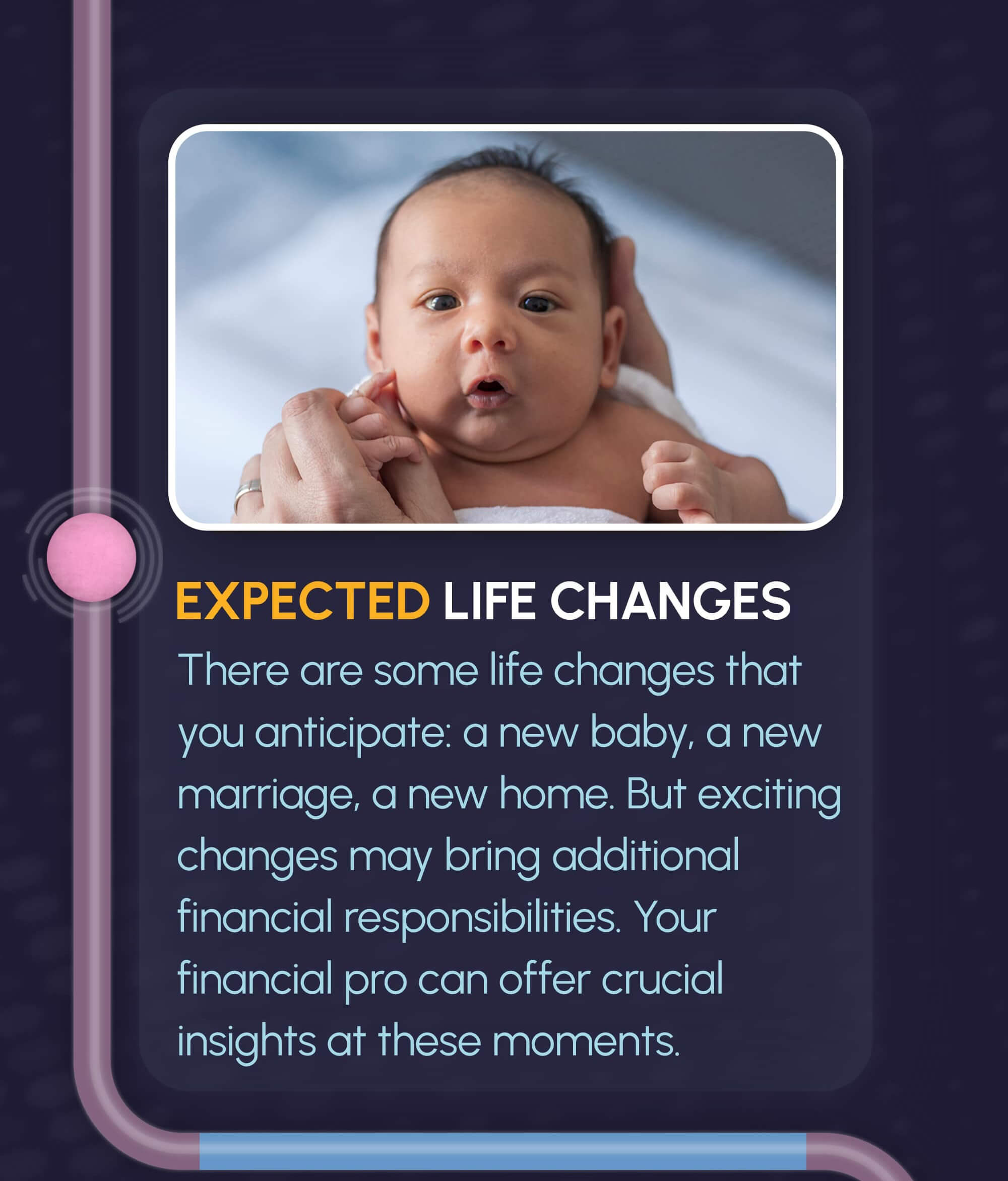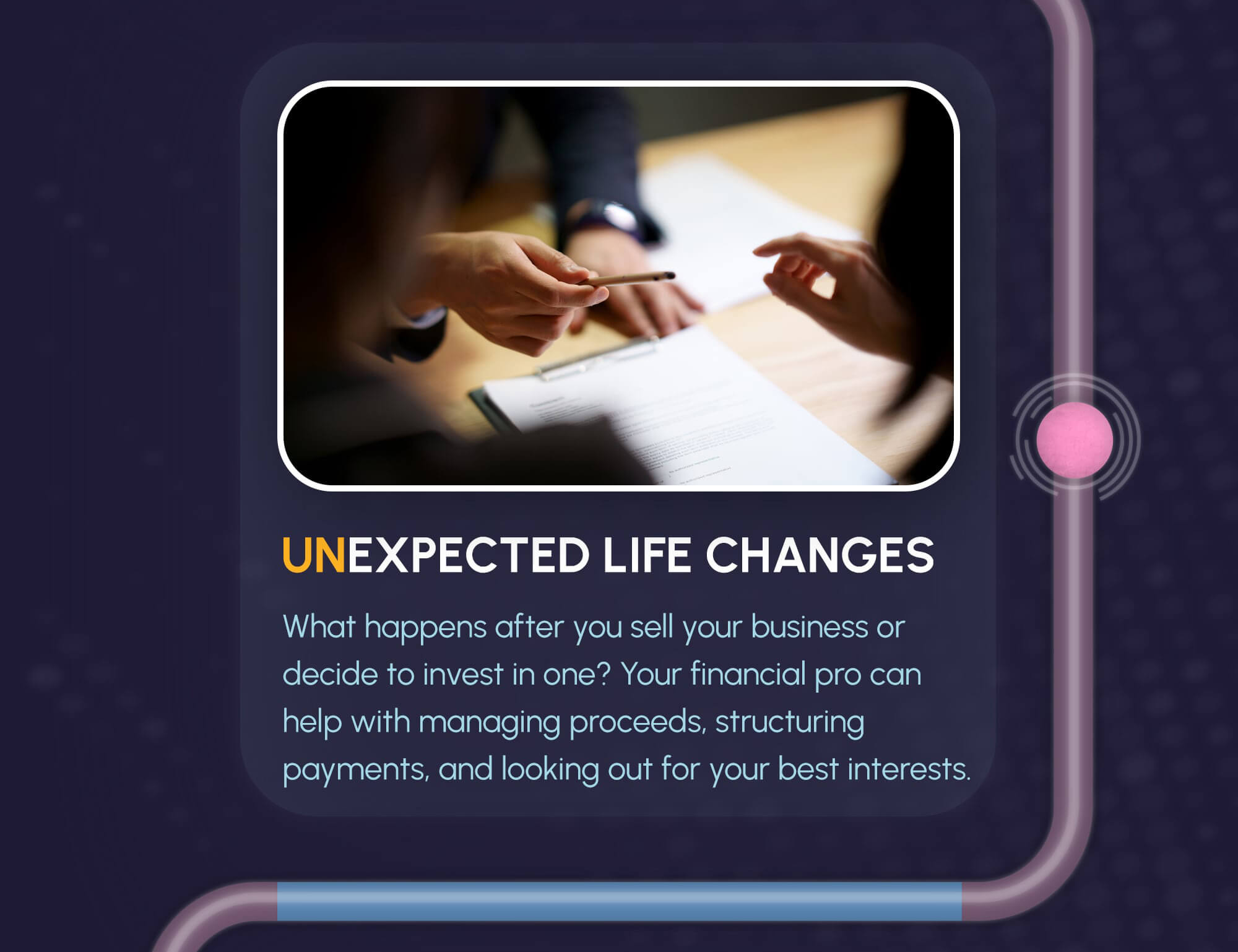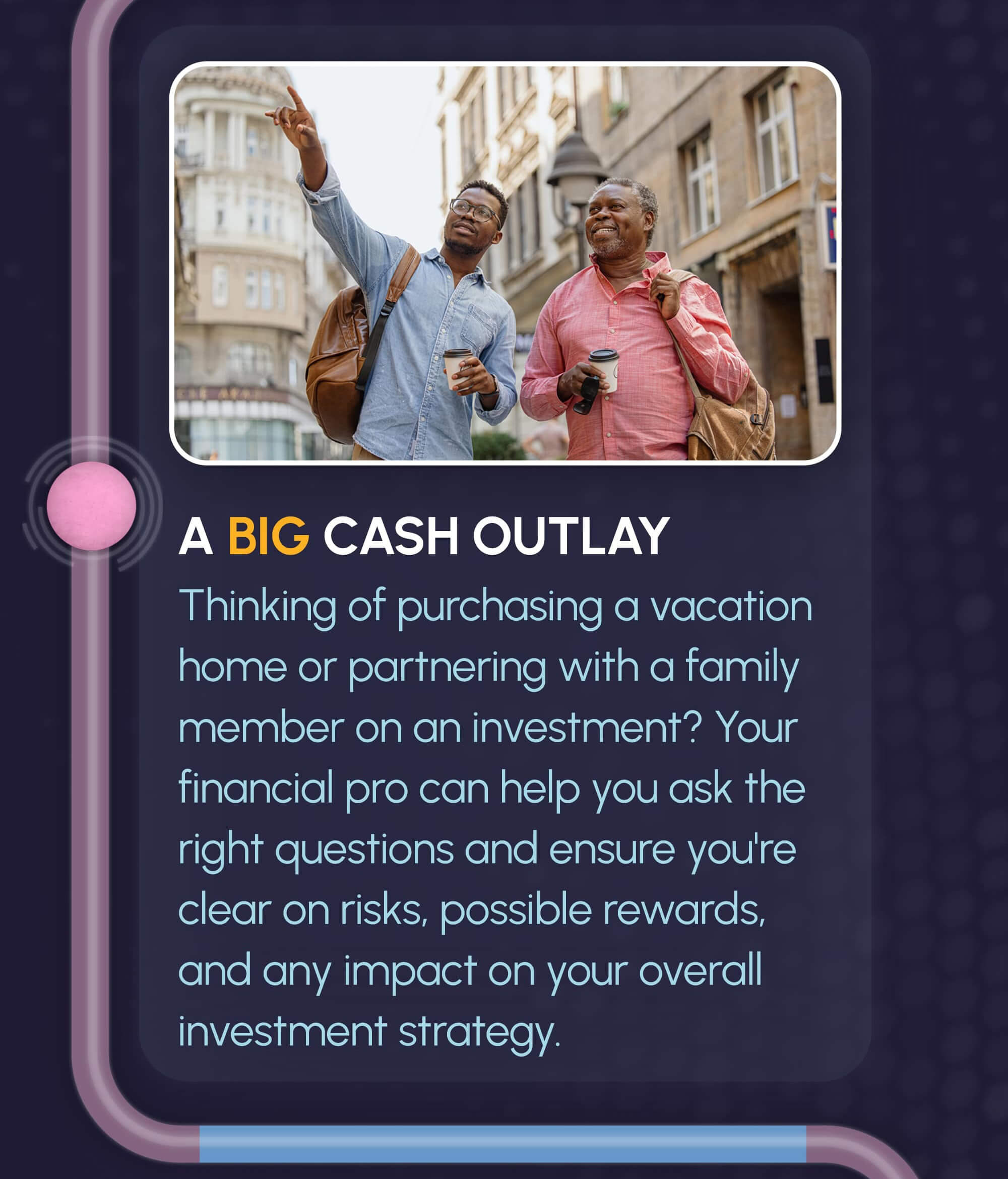 Related Content
Preparing for the unexpected can make all the difference if your family relies on your income.
Lifestyle inflation can be the enemy of wealth building. What could happen if you invested instead of buying more stuff?
Procrastination can be costly. When you get a late start, it may be difficult to make up for lost time.